China
Has your life been affected by any of the topics we featured here? Could your experience help others?
If you have got a story to share please let us know about it, and we will consider publishing it on these pages.
Details

Parent Category: Review China
Category: China Scam or Schemes
Hits: 4190
Thanks to China Scam Patrol we were tipped off about a foreigner posing as the FAO of Beijing High School No. 80 offering great paying positions as "Academic Director", "Department Head", etc with salaries of $25,000 yuan per month. Problem is that the school officials never heard of this guy who uses the names of "Jordan" and "Frank". There are no such positions open at the school and we have to conclude that the man is fronting for identity thieves. More on the subject can be found at http://www.ChinaForeignTeachersUnion.com.
If you receive similar calls or emails please note and report the telephone number and email address used to cimmunicate with you here in this thread. Summer months are vacation months for school staff and every summer we see many scams like this since no school staff can be contacted to verify the fake jobs. Just last month there was a similoar imposter recruiter using YCIS of Beijing to bait teachers.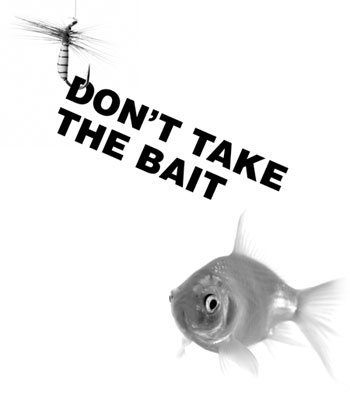 Details

Parent Category: Review China
Category: China Scam or Schemes
Hits: 3515

" YOU SIMPLY MUST HAVE A TEFL CERTIFCATE TO TEACH ESL IN CHINA."
This is a blatant lie freinds. In truth less than 5% of expat teachers in China hold a TEFL certificate. You are told this lie because some unethical agent or recruiter will get paid a 20% commission for selling you an expensive TEFL course.
To be fair however, having a TESOL or CELTA certificate from an accreditted source will score you some extra consideration points when you apply at the top international schools and will help you become a better teacher. But do not delude yourself into thinking that a TEFL certificate will take the place of a 4 year university degree. This TEFL lie has been circulating for the last three years and it was originally started by the onlinetefl.com people in the UK. No matter who tell you this lie, be sure to call them on it and then hang up the phone. Agents who lie to you will also cheat you.
The TEFL lie is just one of the top 3 China ESL lies told to newbies. Here are the other two...
"It's no problem to come work in China on a L, F, M, or X visa and we will convert it for you you to a Z visa once you get here". (100% ILLEGAL!)
" I charge no fees to place you with a teaching job." In realty the recruiter collects up to 50% of your intended salary direcctly from the school who will never tell you what your salary would have been had you applied directly since the Principal will collect a kick-back from the agent/recruiter.
Details

Parent Category: China News
Category: China NewsFlash
Hits: 2271
We received tips from some astute ESL job applicants that two scammers (One oout of New York and the other based in Beijing) are demanding that job applicants send them two hard copy photographs of themselves with their resumes and passport scams. Female applicants are being asked for full-body photos. This is totally inappropriate and a red flag to an identity theft "fronter". A fronter is someone who collects the personal Identity of a mark (victim) and when all the profile data is acquired, the file is sold to an identity theft ring for $1,000 per file. The fronters will be aggressive but friendly and tell you that they cannot proccess your employment without this information and photos. This is abasolutely FALSE.
A licensed and registered recruiter only needs your PASSPORT NO. as well as which country issued it along with the expiration date. You only have to show your passport when you apply for your visa and to your actual employer and Chinese Customs/Immigration officials when you arrive in China. Schools in China do in fact ask for photos of the teachers they hire as they want healthy and professional-looking techers, but scan are sufficient. Those that ask for hard copies are going to make fake drivers license and other ID in your name with YOUR photo. Offering high salaries is a way to grab your attention and resume. To make themselves look honest they will ask you for police background checks and even references. Don't be fooled and read these articles below...
http://www.realscam.com/blogs/seattle/292-scam-alert-fake-china-foreign-teacher-job-ads-phony-average-salaries-beware-expats.html
There are two ways to handle this sly guy when they contact you. You can just hang up and blocke their skype contact and email. Or you can send them this form letter and tell them you simply will not cooperate unless they complete and return this form with every blank filled in.
http://www.englishpost.com/data/attachment/forum/201303/15/172204rq6jrrzvqnnzhiir.jpg
Those that refuse to do so or who leave some questions unanswered are not legitimate recruiters and need to be exposed. Send us their information and we will dig and report what we find on our website and send you a copy as well.
http://open.salon.com/blog/china_business_central/2013/03/13/phony_china_recruiters_now_target_5000_expats_monthly_1
Don't let yourself be bullied as they will get pushy and tell you there is a deadline or "3 other people want this position and if you cannot send these photos today, we cannot work with you any further." This pressure is just all part of their clever confidence game. You can't stop them from targeting you, but you can stop them from making you their next victim!
If you stumble upon a recruiter, school, or agent who is making strange requests from you, please report them to investigations@ChinaForeignTeachersUnion.org in total confidence. If everyone did this we'd have far less scams to worry about as China Foreign Teachers. We will sting them if we can and expose them if we can't. If you want to stay abreast of the most current frauds, schemes, and scams in China, visit our web site at least once a month of subscribe to our monthly newsletter.
Details

Parent Category: Review China
Category: China Scam or Schemes
Hits: 11551
To all my teaching colleagues I just want to make you aware of a dozen agents who pose as "fellow teachers" on the main ESL and expat forums. They lurk there daily behind anonymous user names and they are indeed foreigners as well as some Chinese. Their purpose is to give advice, win your confidence, and then send you PMs recommending that you work with a certain agent who they claim to have a "good experience". The person they recommend is themselves. At one site half of the posters are the same guy name using user names of "guest", "Brenda," "Administrator", etc. who as soon as you become a member, will try to peddle you job placements, visa services, travel insurance, tefl courses, dating services, apartments in China, etc. When the CFTU questioned them about their tactics, the thread was deleted, the CFTU was banned, and so was "Robinson" and all the other users who supported them.
Anyway, you can recognize these recruiters camoflaged as teachers by the followin tell-tale signs:
* High post counts
* They attack or poke fun at people who make negative statements or claims about agents
* They play down the Z visa requirement
* They never document their arguments with links and only rely on each other for support
* If someone starts naming names of fake or scam recruiters they will gang up on that user and ask admin to ban them
* Each forum has at least three to five such agents masquerading as teachers but they will never say where they work
* They insist in harmony that super-low wages are "normal" in China and how foreigners should be grateful to get a job in China
* They delete comments about courruption or name crooked companies that advertise on their site
* They delete or ban comments of the CTA or CFTU
Recently, even the moderator at thebeijinger admitted these phony teachers were a problem on their forum. The topic was also raised at other forums.
http://www.thebeijinger.com/forum/2014/04/12/too-many-agents-recruiters-now-posting-teachers-expat-forums
http://www.eslbase.com/forum/viewtopic/t-3125
When I tried to discuss this issue at Dave's eslcafe, I was immediately banned without any explanation. Specifically I pointed out that China ESL was one of their biggest advertisers yet dozens of their own users tried posting threads about how they were ripped off by China ESL. The worst comments were deleted, otherthreads are locked, and a few comments remain. Still, they continue to take $ from China ESL knowing their reputation is almost criminal. Just try to raise this subject at any expat forum and you will see what I mean. They also ban anyone who supported the old CTA or the CFTU and advise people not to make complaints to SAFEA, or any Minsistry or the police in China if you are cheated by a job recruiter! How convenient.
Details

Parent Category: China News
Category: China NewsFlash
Hits: 2424
Hi all,
Just a quick heads up that we received word that some recruiters have been making strange and improper requests from job applicants that lead us to believe they are working with identity thieves. Read this article about how that problem affects 20% of China job applicants:
http://open.salon.com/blog/china_business_central/2013/03/13/phony_china_recruiters_now_target_5000_expats_monthly_1
A recruiter out of New York (we are now investigating) is demanding that applicants send him two real hard copy photographs which is unheard off. ANother is asking female applicants to send full-body photo scans - also improper, and yet another in Beijing is asking applicants to send their original university diploma to them! (NEVER SEND ANY ORIGINALS OF ANYTHING TO ANY THIRD PARTY).
Once again we remind you to avoid agents altogether (if possible) and if you cannot find yourself a job directly, send your resume to us and we will have a white-listed direct employer contact you. (freeplacements@ChinaForeignTeachersUnion.org) If you still want the convenience of an agent, then we suggest you send them this form letter and demand that they fill in every blank and return it to you before you send them your resume. If they refuse, they have something to hide.
FORM LETTER LINK: http://2.bp.blogspot.com/-Cwr6phRxu3M/UOuQL9nGa8I/AAAAAAAAAXE/YZ4ZAjDs_VA/s1600/agent+reply+letter-001.jpg
Keep in mind the following:
* More than 95% of all China job ads are placed by agents, rcruiters, or identity thieves
* Over 80% of these agents and recruiters are NOT registered nor licensed to do business in China
* Over 70% of them will tell you to come work illegally in China using an L,F, or M visa (this will get you fined & deported)
* Using an agent or recruiter will usually cause you to earn 20%-40% less pay (their fee is collected from your pay from the school - not you)
* Most every recruiter/agent never give you their real nor full name, especialy if they are Chinese.
To learn more about fake job ads you can read this here:
http://www.realscam.com/blogs/seattle/292-scam-alert-fake-china-foreign-teacher-job-ads-phony-average-salaries-beware-expats.html
GOOD LUCK AND SAFE TRAVEL!
Subcategories
We would like to hear from you. If there are scams or schemes you know about or have been privy to, please add your story. The only way to thwart the threat of scams is to make other teachers aware of them through collective experience.
If you ever encounter what you believe to be a scam and want to take action, you can report it to:
http://www.ftc.gov Federal Trade Commission at uce@ftc.gov
Please read this in Q&A: The FTC has no legal jurisdiction outside of U.S. Click here
http://www.ic3.gov Internet Crime Complaint Center (IC3)
http://www.actionfraud.police.uk/report_fraud
In addition, there are international agencies such as http://www.econsumer.gov ICPEN that handle cross-border/international internet fraud.
If you wish to contribute to us, add your story today.